Ann Maje Raider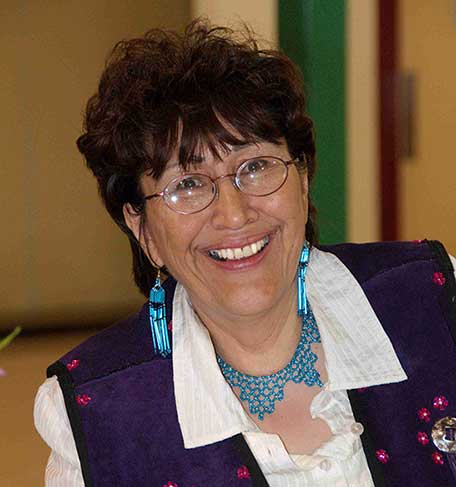 Ann Maje Raider was born in Ross River, Yukon, into the traditional Kaska family of Pete and Lena Charlie. She completed her high school education in Whitehorse, Yukon and has pursued post-secondary education in accounting, management, group facilitation and community development that included counseling skills, dealing with family violence, suicide prevention and intervention and strength-based approaches to planning and development.
Ann Maje Raider was the first democratically elected Chief of the Liard First Nation. She served in office from 1992-1998. During her tenure in office she carried out the community's voice and focused on its priorities, priorities such as community development, healing, and wellness. Ann also initiated and implemented programs for furthering the education, training and employment of Liard's citizens. Under her leadership Liard First Nation has concluded joint ventures with private sector operations in the areas of forestry development, construction, major project development, engineering & surveying, catering, janitorial services and fuel supplies.
In 1999 along with other passionate Kaska women organized the Liard Aboriginal Women's Society (LAWS) to implement a comprehensive healing strategy to address the physical and sexual abuse of the residential schools. Through LAWS Ann has designed and managed different projects that not only put the events of residential school into a perspective that allows for the healing process to begin, but also addressed the healing that is needed for those individuals who were victims of family violence or unhealthy and toxic circumstances.
Today the Liard Aboriginal Women's Society is a strong and growing organization, one that engages and supports workshop, projects, dedicated individuals, and other organizations that promote healing and the preservation of Kaska traditions.
Ann is currently the Executive Director of Liard Aboriginal Women's Society.